GASPRO International Journal of Eminent Scholars
Submit Article
---
Guides For Authors
Call For Papers
Journal Coverage
Open Access Policy
---
Trending Topics
Covid-19 Vaccine
Global Warning
Health Issues
Information Technology
---
Secured Payment

A CRITICAL ANALYSIS OF CASHLESS POLICY: IT'S ROLE IN QUALITY MANAGEMENT OF BUSINESS VENTURES IN THE NIGERIAN UNIVERSITIES
---
ABSTRACT
The study was assessing a critical analysis of cashless policy: it's role in quality management of business ventures in the Nigerian universities. Correlational survey design was adopted for the study. The study was conducted in Nigeria. The population of the study consisted of business operators in Nigerian universities. Stratified sampling technique was used in selecting 240 respondents. For this to be achieved, 6 states were randomly selected. From each of the state 2 universities (1 federal and 1 state) were randomly selected. Finally, 20 business operators were chosen from each university and used for the study. The instrument used in this study for data collection was a questionnaire titled "Cashless Policy and Quality Management of Business Ventures Questionnaire (CPQMBVQ)". Face and content validation of the instrument was carried out by an expert in testing, measurement, and evaluation to ensure that the instrument has the accuracy, appropriateness, and completeness for the study under consideration. The reliability coefficient obtained was 0.80, and this was high enough to justify the use of the instrument. The researcher subjected the data generated for this study to appropriate statistical techniques such as percentage analysis. The test for significance was done at 0.05 alpha levels. The study concluded that the role in quality management of business ventures in Nigerian universities is beneficial to all business operators. It will not only result in improved standard of living but increased Gross Domestic Product of the Country. However, there is a need for the country to embrace it and find appropriate methods to migrate present cash-based operations to design, evolve, develop processes, applications, software, systems, and any other activities that will enhance adoption and ultimately create the critical mass needed for the cashless policy to succeed. One of the recommendations made was that all Nigerians, including business operators should appreciate and practice cashless policy because it will cause economic stability and enhance economic development among business operators in Nigerian Universities.
KEYWORDS: Cashless Policy, Quality Management, Business Ventures and Nigerian Universities

Sakiru Abiola LAWAL, Ph.D & OKAFOR, Roseline N.
Featured Article
---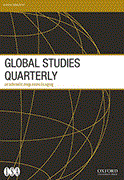 Global Studies Quaterly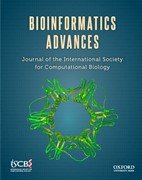 Bioinformatics Advances
Bioscience & Technology
Latest Articles
ISSN(Hardcopy)
2630 - 7200
ISSN(Softcopy)
2659 - 1057
Impact Factor
5.693
Advertisement