GASPRO International Journal of Eminent Scholars
Submit Article
---
Guides For Authors
Call For Papers
Journal Coverage
Open Access Policy
---
Trending Topics
Covid-19 Vaccine
Global Warning
Health Issues
Information Technology
---
Secured Payment

FUNDAMENTAL WORK SKILLS POSSESSED BY BLOCKLAYING AND CONCRETING TECHNICIANS FOR JOB PERFORMANCE IN BUILDING INDUSTRIES IN AKWA IBOM STATE.
---
This study was carried out to identify the fundamental work skills possessed by Blocklaying and Concreting prospective graduates on Blocklaying and wall finishes; solid floor construction and floor finishes in technical colleges in Akwa Ibom State. Two research questions and two null hypotheses guided the study. The population of the study was 40 prospective graduates of Blocklaying and concreting in the three technical colleges of Akwa Ibom State randomly selected. 60 skills item questionnaire was developed and use for data collection. The data collected were analyzed using mean and standard deviation to answer the research questions and t-test at 0.05 level of significant to test the hypothesis. It was found that the prospective graduates do not possess adequate fundamental work skills on solid floor construction and floor finishes that can enhance the employment. A retraining or pre-employment training of fresh graduate of Blocklaying and concreting in such areas as solid floor construction and floor finishes should be considered to alleviate the situation. Also in the recommendation among others was the intensification of the practical working skill training in technical colleges.
David, U. E and Usoro A. D.
Featured Article
---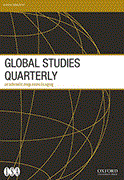 Global Studies Quaterly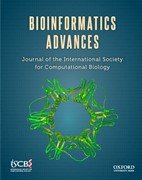 Bioinformatics Advances
Bioscience & Technology
Latest Articles
ISSN(Hardcopy)
2630 - 7200
ISSN(Softcopy)
2659 - 1057
Impact Factor
5.693
Advertisement