GASPRO International Journal of Eminent Scholars
Submit Article
---
Guides For Authors
Call For Papers
Journal Coverage
Open Access Policy
---
Trending Topics
Covid-19 Vaccine
Global Warning
Health Issues
Information Technology
---
Secured Payment

LITERACY AND THE LIBRARIAN PUBLIC PARTNERSHIP IN THE 21ST CENTURY
---
ABSTRACT
This paper basically examined ways of using literacy to raise the consciousness of librarians who should be immersed in the culture of bringing about progress for individuals who are young, literate, less priviledged, and disadvantaged. Therefore, this paper, while defining literacy from a functional point of view, examined the bloom taxonomy and how a librarian can utilise this taxonomy of learning outcomes to make the library a welcoming place for everyone. Literacy and the librarian's public partnership were also discussed. Such partnerships are geared towards offering programmes of activities that could make an individual a functional and useful individual for themselves and society at large. It therefore covered vulnerable groups like children, adolescents, illiterates, and retirees.
KEYWORDS: Literacy, Librarian, Public, Partnership

UZOEGBU, Fiat M.; OKORIE, Unwana & BANTAI, Rabi C.
Featured Article
---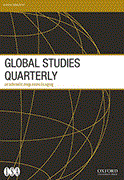 Global Studies Quaterly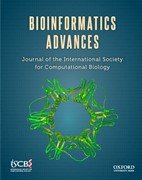 Bioinformatics Advances
Bioscience & Technology
Latest Articles
ISSN(Hardcopy)
2630 - 7200
ISSN(Softcopy)
2659 - 1057
Impact Factor
5.693
Advertisement