GASPRO International Journal of Eminent Scholars
Submit Article
---
Guides For Authors
Call For Papers
Journal Coverage
Open Access Policy
---
Trending Topics
Covid-19 Vaccine
Global Warning
Health Issues
Information Technology
---
Secured Payment

OIL DRILLING AS A CORRELATE OF THE PREVALENT CLIMATE CHANGE IN NIGERIA
---
ABSTRACT
This paper carefully assessed oil drilling as a correlate of the prevalent climate change in
Nigeria. Oil drilling is the boring of the earth that is designed to bring petroleum oil
hydrocarbons to the surface. The paper provided the concept of oil drilling, noting that it is the
process by which tubing is bored through the Earth's surface and a well is established. It also
gave an explanation of the concept of climate change, oil drilling technique, the effect of
climate change and control of exploitation, which were used as the concept of oil drilling to
produce repetition. It was on this basis that the paper concluded that oil drilling contributes to
climate change by causing pollution, upsetting wildlife, and destroying public areas that were
set aside for people's benefit. As a result of continuous human-caused climate change, climate
change impacts include those on the physical environment, ecosystems, and human
civilization. One of the recommendations was that the management of oil companies should try
as much as possible to understand the plight of the host communities and ensure that their oil
exploration is effectively controlled in order to avert the devastating effects of it.
KEYWORDS: Oil Drilling and Climate Change.

Enobong JAMES, Ph.D
Featured Article
---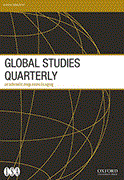 Global Studies Quaterly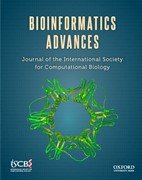 Bioinformatics Advances
Bioscience & Technology
Latest Articles
ISSN(Hardcopy)
2630 - 7200
ISSN(Softcopy)
2659 - 1057
Impact Factor
5.693
Advertisement