GASPRO International Journal of Eminent Scholars
Submit Article
---
Guides For Authors
Call For Papers
Journal Coverage
Open Access Policy
---
Trending Topics
Covid-19 Vaccine
Global Warning
Health Issues
Information Technology
---
Secured Payment

ASSESSMENT OF EMPLOYABLE SKILLS: A COMPARATIVE STUDY OF EMPLOYERS AND GRADUATES IN THE FIELD OF EDUCATION
---
ABSTRACT
An enormous change has occurred in the professional world of learning. In order to develop
a knowledge-based economy, awareness has been given not only to hard but also to soft
skills. Nowadays employers consider soft skills a very important attribute in job applicants. It
is known that employers in United Kingdom seek strong soft skills, as well as hard skills in
their new employees. But do students have this awareness? The main goal of this research
was to establish which skills are more sought for by employers and if they match the skills
that students ending their degree consider most important when applying for a job. In the
present study we focused on education graduates and employers in the field of education. In
the research, we used the mixed qualitative-quantitative methodology. After analysing the
data, we were able to conclude that both employers and employees' perspectives considering
the importance of soft and hard skills tend to match.
KEYWORDS: Assessment, graduates; employable skills, employers; education;
comparative study.

Donald M. DONALD, Ph.D
Featured Article
---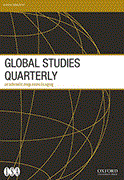 Global Studies Quaterly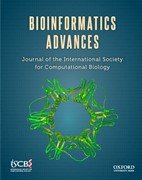 Bioinformatics Advances
Bioscience & Technology
Latest Articles
ISSN(Hardcopy)
2630 - 7200
ISSN(Softcopy)
2659 - 1057
Impact Factor
5.693
Advertisement