GASPRO International Journal of Eminent Scholars
Submit Article
---
Guides For Authors
Call For Papers
Journal Coverage
Open Access Policy
---
Trending Topics
Covid-19 Vaccine
Global Warning
Health Issues
Information Technology
---
Secured Payment

THE RELEVANCE OF ACCOUNTING EDUCATION: A PANACEA TO SKILLS ACQUISITION FOR SELF EMPLOYMENT AND SUSTAINABLE DEVELOPMENT
---
ABSTRACT
Accounting Education is identified as a field of specialized programme of training offered by
Vocational Education in the Nigerian Educational system to prepare and equip individuals
with equalized act behaviour reproducing cognitive, affective, psycho-motor and competent
skills. It is recognized as an integral part of General Education. Accounting Education
Training accompanies a set of aims and objectives in preparing prospective learners for the
labour market and these aims positively effective. Thus, it serves as training of graduate
accountants and accounting officers who are adequately equip to meet the accounting skills
acquisition for self-employment of modern businesses, employment opportunities with
workable skills, in socio-economic, political and technological needs of the nation's
economy. This paper examines essentially on the concepts of Accounting. Equally, the
objectives of Accounting highlighted. More importantly, the concept of education as a
bedrock of a nation building is identified. The paper also highlighted concept of sustainable
development. The Rise of present Accounting, the Perspective Development of Accounting in
Nigeria, the Need for Accounting were also discussed, the importance of Accounting is also
examined. Prospects of Accounting as occupation equally revealed in the study, challenges
militating against accounting education as remedy to sustainable development in Nigeria are
also identified and clearly stated. Suggestions for remedies/recommendations were also
encouraged. This paper provides that if adequate attention is given to accounting education,
it has the roles of providing skills, curb unemployment, reduce poverty, thereby transforming
nation economically and technologically advancement in her human resources to sustainable
development potentials.
KEYWORDS: Accounting education, skills acquisition, self-employment, sustainable
development, economically, technologically and advancement.

AKPAN, Okposin Nyanah
Featured Article
---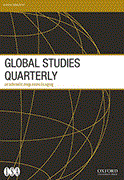 Global Studies Quaterly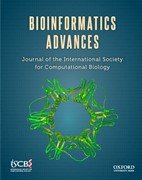 Bioinformatics Advances
Bioscience & Technology
Latest Articles
ISSN(Hardcopy)
2630 - 7200
ISSN(Softcopy)
2659 - 1057
Impact Factor
5.693
Advertisement